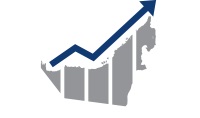 The United Arab Emirates has one of the most open economies in the world. This tradition of welcoming business and trade goes back to early Gulf history, when ships sailed to India and along the coast of East Africa.
The UAE continues to maintain its competitive edge as a strategic commercial hub for the region.
Dubai Financial Market (DFM)
Dubai Financial Market (DFM) launched its activities on 26th March, 2000. Within a short period of time, the DFM has fast developed into a leading financial market across the region. Its ongoing efforts and strategic initiatives have further reinforced Dubai as a center of excellence in this part of the world. DFM enhanced its leading position as a powerful capital market hub that embraces international best practices to meet the evolving needs of its investors locally and internationally.
In addition to this, DFM is the first financial market to have offered its shares through an IPO in the Middle East, and this reflects the leading role played by the Emirate of Dubai in selling shares of governmental institutions in the region.
Abu Dhabi Securities Exchange (ADX)
The Abu Dhabi Securities Exchange (ADX) formerly (Abu Dhabi Securities Market) was established on 15th November 2000 under the Local Law No. (3) of 2000, the provisions of which vest the Market with a legal entity of autonomous status, independent finance and management, and give ADX the necessary supervisory and executive powers to exercise its functions.
ADX has the authority to establish centers and branches outside the Emirate of Abu Dhabi. To date it has done so in Fujeirah, Ras al Khaimah, Sharjah and Zayed City.
Nasdaq Dubai
Nasdaq Dubai opened in 2005 as the international financial exchange in the Middle East. It is a unique platform that enables regional and international investors to access exciting opportunities including equities, REITs and equity futures. It also lists Sukuk and conventional bonds.
The exchange's broad investor base sets it apart from others. As well as investors in the UAE and the region, those in the US, Europe, Asia and elsewhere can easily trade its securities. This gives its listed companies instant recognition and visibility around the world, supported by the international Nasdaq brand name.
The exchange is located in the Dubai International Financial Centre (DIFC) and regulated by the Dubai Financial Services Authority (DFSA), which operates to the highest international standards.
Daman Securities
Licensed by the Emirates Securities and Commodities Authority (ESCA) to provide financial services in the Dubai Financial Market (DFM), Nasdaq Dubai Exchange (DIFX) and the Abu Dhabi Stock Exchange (ADX), it includes all related activities (Equities Trading, Bonds Trading, Shares Transfers, Account opening, Family transfers, Legal Transfers, Legal Executions and More.)