MR. SHEHAB GARGASH
Chairman & Founder
Prior to founding Daman Securities in 1998, he was closely involved with the UAE banking sector, spending over 12 years in various functions including marketing, distribution, trade finance and investment banking.
Mr. Gargash received his college education in the USA earning an M.B.A. in International Business (1988) and a B.B.A. in Marketing (1987), both from the George Washington University in Washington, D.C.
---
MR.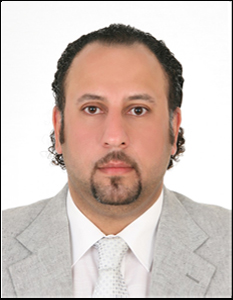 AHMED SEIF EL DIN
General Manager, Daman Securities LLC
Ahmed Seif EL Din is the General Manager of Daman Securities L.L.C. and has been with Daman since 2009. to lead the brokerage operations as Head of Operations Division for Daman Securities, Mr. Ahmed Seif has 15 years of practical experience with some of the top ten brokerage houses in Egypt and the GCC region..
He obtained a bachelor degree in Commerce – Accounting from Ain Shams University in Cairo, a bachelor degree in technical analysis from Trend University, also certified in Operations Management from Chartered Institute for Securities & Investment, UK
---